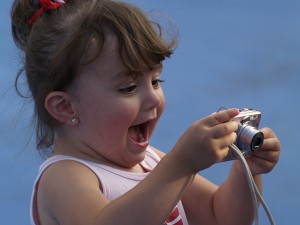 Unfortunately, most young children believe that a smart phone is the best way to take a picture.
Many of these children love photography but do not understand the advantages of using a real camera.
Therefore, because of this the world could be losing out on some potentially world famous photographers.
Parents who are smart however will encourage their children to become interested in photography by purchasing a real camera for them.
But what is the best kids camera and why should parents be concerned about this?
Before we discuss what is the best kids camera we need to clarify the reasons why parents should encourage their children to use a camera rather than a smart phone for taking pictures.
Children who use a smart phone for taking pictures will never truly understand the wonderful world of photography. A real camera will help them to understand important photographic knowledge such as how to lock focus, how to use a flash outdoors, how to use window light for strikingly different photos, how to have a subject pose for portraits, and so much more.
These are just a few of the photography tips that will help your children take amazing photographs. The amount of knowledge that a professional photographer has is truly remarkable. All of this knowledge can become a part of your child's life if you encourage them to use a real camera.
What Is The Best Type Of Camera Children?
Obviously, a lot will depend on the maturity level and age of your child. Your child's first camera should be durable and easy to use. A mature child who has an interest in photography could, for example, be introduced to an entry-level DSLR camera.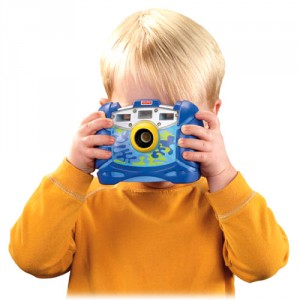 For children who are under 10 years of age and lack a little bit of maturity you will not want to spend a tremendous amount of money on their first camera.
A good choice would be a camera that is lightweight and will not break if it is dropped. A camera that has a simple operation would be a better choice than a camera that is too complex to operate or enjoy.
Purchasing a camera for your child can begin at the toddler stage. There is a very inexpensive camera called the Vtech KidiZoom that would be perfect for any young toddler.
It is both a camera and a toy and has a 1.2 megapixel, 128 megabytes internal memory, and the 4X digital zoom. The camera will also allow your young toddler to shoot videos.
Adventurous boys and girls will fall in love with the WG – 10 camera. It is one of the coolest cameras on the market with its race car styling. The zoom lens has an equivalent 28 to 140 mm aperture. It is both waterproof and rugged. You can take this camera down to a depth of 33 feet below the water and it has a drop ratio of 5 feet. It is also dustproof and freeze proof.
The bottom line is that the best camera to purchase is a camera that your child will fall in love with and use. Purchasing a real camera will open up an entire new world of adventure and beauty for your child.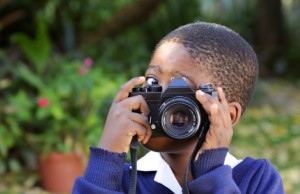 At bestkidscameras.com, we provide information and reviews related to cameras, camcorders and other electronic products for your children.    If you have any questions, please comment below!