You've probably heard the buzz in social media, or some of your friends may have the GoPro camera. What is the  GoPro camera, what makes it popular, and how does it even work?
In general, the GoPro camera is an HD-quality, video recording and a waterproof camera that is used by people mostly for recording extreme sports, or simply to shoot high-quality videos.
Its popularity continuously increases because, despite the fact that it is compact, it can still deliver high-quality videos.
When you check YouTube, you'll find different individuals trying to upload their outdoor adventures and experience, using the GoPro camera, of course.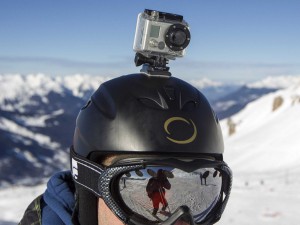 Some would even document their first time riding a super exhilarating roller coaster ride, or some would even go on a mountain hike, letting their viewers see what it's like just to be on the peak of the mountains.
While GoPro is often times used for these purposes, there are some casual camera and video users who use it for taking selfies, or even for their vlogs.
Indeed, the GoPro camera is undeniably one of the most compact devices that you can bring anywhere – regardless of where you go, which video you'll capture – even when you're underwater!
There is no denying that adults use these – a lot.  This is a ->  Best seller on Amazon.com
But, what if you're looking for some great gifts for kids? Is there an alternative? Yes – definitely!
---
 Introducing The VTech Kidizoom Action Cam
As compared to the GoPro, the Vtech Action Cam makes a great gift for children who love outdoor activities.
Pros
Simpler settings
Durable to hand drops
Much Cheaper
Designed for kids 4-9
This is a perfect solution for parents who still want to give their children the same experience and excitement, and give them the chance to document all their outdoor activities without having to worry about the price.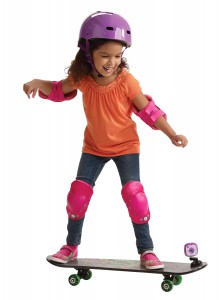 Do you want to watch your kids bike riding? Or are you interested in being part of their skateboarding journey? Thanks to VTech, you can monitor and even get the chance to feel the excitement that your kids felt through videos they've captured.
The VTech cam is ideal for children looking for a cheaper alternative action cam for kids.
While cheaper, it is still lightweight and robust, making it an excellent choice, especially for children. It makes a great birthday or even Christmas present!
Let your kids document their daily adventures. Enjoy watching high-quality videos based on your kids' activities – all they need is a little sense of outdoor adventure, and they're good to go.