When shopping for cameras for your children, you may be wondering what is an iPad camera?  I certainly did.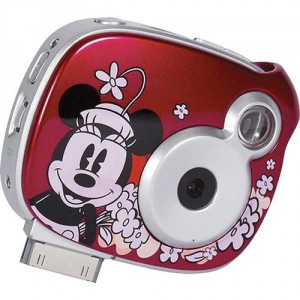 An iPad camera like the Disney Minnie Mouse iPad camera is essentially a point and shoot camera that features a slide out dock connector for easy photo uploading directly to the iPad.
Typically, one of these point and shoot cameras works in cohesion with a camera application that you download directly onto the iPad.
This allows kids to be able to effectively and efficiently edit their photos with all kinds of cool things including stickers, background, frames, text, and more.
Because the photos are transferred to the iPad during this time, kids are also able to conveniently share their photos via email or even save them to their own photo gallery or SD card (if included with the camera).
How To Use The iPad Camera?
---
These portable point and shoot cameras are extremely fun for kids because it allows them to take control of their own pictures. A lot of the cameras on the market like the Disney iPad camera have different features and designs that all kinds of kids would enjoy.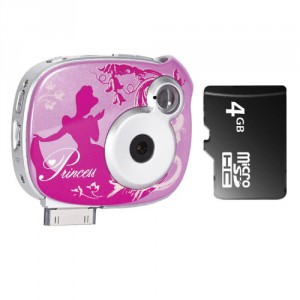 The camera's themselves are extremely easy to use and hold because they are lightweight and simple. The applications that are available are typically very user intuitive and they offer kids the ability to really manipulate their photos as they please.
This gives them total creative control and creative freedom. Kids will enjoy adding different and cool elements to their photos and they will also enjoy sharing them with their friends and family.
Who Is It For?
---
These cameras are typically designed for younger audiences around 6 to 10 years old. While there is no age restriction or limitation, this is likely the subset of children that would appreciate and use this type of camera.
Things To Be Aware Of Before Purchasing
---
These cameras are typically limited in terms of their functionality. Because they are specifically designed for the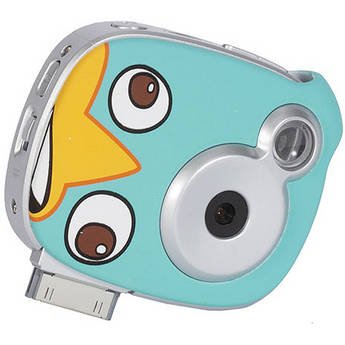 iPad, you must have an iPad in order to use the cameras built in transfer functions.
Also, you must be able to download the proprietary application that came with the camera.
For example, for the Disney iPad camera, you need to download the Disney AppClix application which only works with an iPad that has the latest updated iPad software.
This means that you need to keep your software updated if you want to be able to use this particular camera and its application.
As you can see, an iPad camera is going to be able to offer your children the ability to have their very own point and shoot camera.
Buying Disney Cameras For Kids?
---
The reason why you might want to consider purchasing your son or daughter one of these is simple. It is a very affordable and safe way to introduce your children to the art of photography.
Also, it is a great tool to help them explore their creative interests and allow them to really be able to use their imagination. This would make an excellent gift for just about any kid within the specified age ranges of 6-10 years old.
If you have any comments or questions, please leave them below!