A LeapFrog Learning System can assist in your child's developmental skills.
This very popular toy and educational company, LeapFrog, was the brainchild of Mike Wood.
They say Necessity is the Mother of Invention.
Mike created LeapFrog Baby Toys as a way to teach his son how to read with letters that made sounds. Once he built a prototype, landed a buyer and a company to create shelf-ready versions of the product, the company took off.
The company was officially launched in 1995.
At one point, thanks to the popularity of the toys, revenue for the company reached the $650 million dollar mark.
Now, the rest is history!
Award-Winning and Bestselling LeapFrog Products
---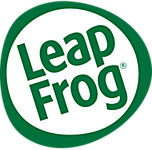 LeapFrog is a leader and continues to bring to market award winning toys that assist in the development of kids of all ages.
The compay offers toys and games for babies from 0-12 months, for toddlers 1-3 years old, for preschoolers from 3-5 and for kids between the ages of 5-9.
As well as being very popular, the innovative products from LeapFrog have received over 1,250 prestigious awards for the quality. Awards are for design and fun factor, age-appropriateness as well as their educational value.
The company currently has several #1 bestsellers in various categories on Amazon as of this writing.
LeapFrog LeapReader Reading and Writing System
A number #1 bestseller in the the Kid's Software and Books category is the LeapFrog LeapReader Reading and Writing System.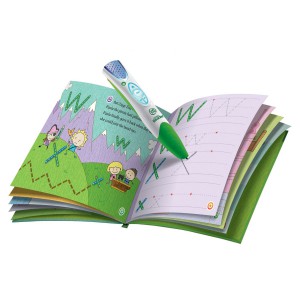 This educational product teaches your child how to read and write by focusing on vocabulary, reading comprehension and other listening skills. It is for the 4-8 age group.
LeapFrog Fridge Phonics Magnetic Letter Set
Another best seller is the LeapFrog Fridge Phonics Magnetic Letter Set.  It is ranked #1 in the Magnetic Numbers and Letters category for ages 2 and up.
If you want to help your toddler get ahead on learning her letters and words, you can get this product has the 26 letters of the alphabet with letters that talk and sing.
Knowing the sound a letter makes is the first step toward learning how to read. The set offers three songs, too, that will help children learn and the set is for children who are 2 years old and above.
LeapFrog In The News Because EPIC is Awesome!
---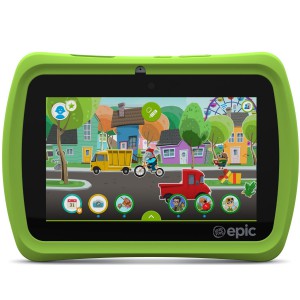 Just in time for the holidays, LeapFrog introduces an epic EPIC tablet.
The new LeapFrog tablet is an Android-based tablet just for kids. It was released at the end of September 2015.
It offers parents and relatives the perfect opportunity to provide a holiday gift that every child is sure to love.
This tablet is built just for children. It looks and performs just like an adult tablet, but features a totally new home screen experience built specifically to ignite a child's imagination and creativity.
It is kid-safe.
LeapFrog Epic 7″ Android-based Kids Tablet 16GB is now the #1 new release in electronic learning products.
You can read my full review about this product here.
Where To Buy LeapFrog Products?
---
Treat your child to a lifetime of learning with toys that focus on mathematics, creativity and life skills,
personal and social skills as well as listening skills.
For more customer reviews of LeapFrog LeapReader Reading and Writing System or LeapFrog Fridge Phonics Magnetic Letter Set as well as a wide selection of other interactive learning toys, visit LeapFrog Baby Toys on Amazon.